Events, events, events!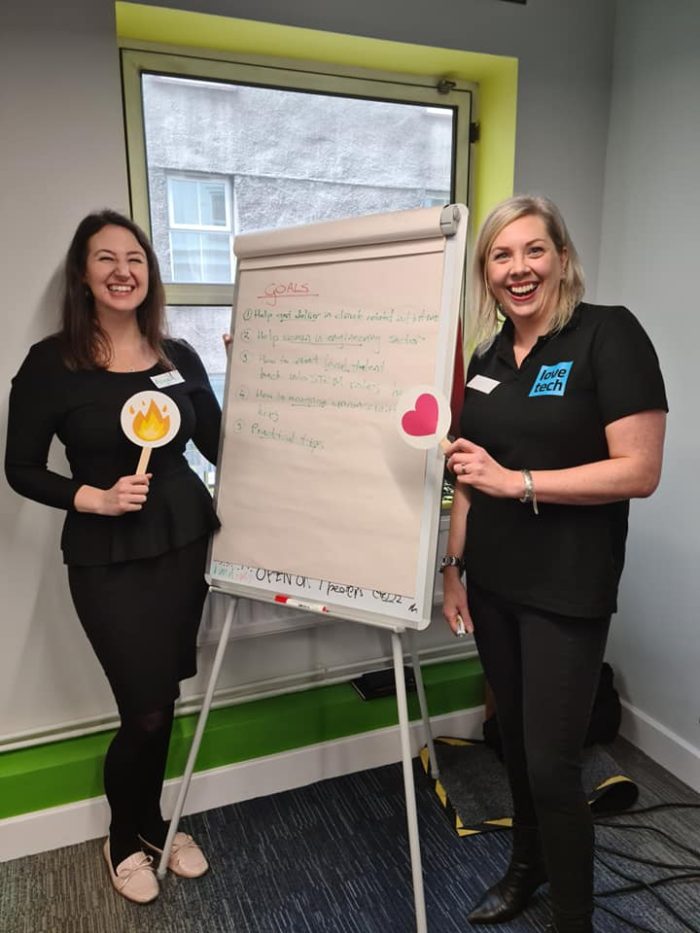 Welcome back – we've sprung into Spring and our events calendar is also hotting up!
To begin with – our 'Practical Workshop on Gender Equality' in conjunction with Chamber on March 21st, was a sell-out. Over forty of you attended – proving just how important a topic this really is.
We also think those of you who came along will agree that Love Tech committee member, Lisa Karran, did a brilliant job. Her thought-provoking presentation on unconscious bias really got the conversation rolling. We heard all about how women are more biased against women having careers than men. In addition to this, we learnt that hurricanes named after women cause more deaths because people take them less seriously.
"It is so important to understand that no matter male, female or non-binary, unconscious bias affects everyone. Practical ways we can readdress this in the workplace and our everyday lives are therefore essential." Danielle Dennis – Gender equality workshop delegate.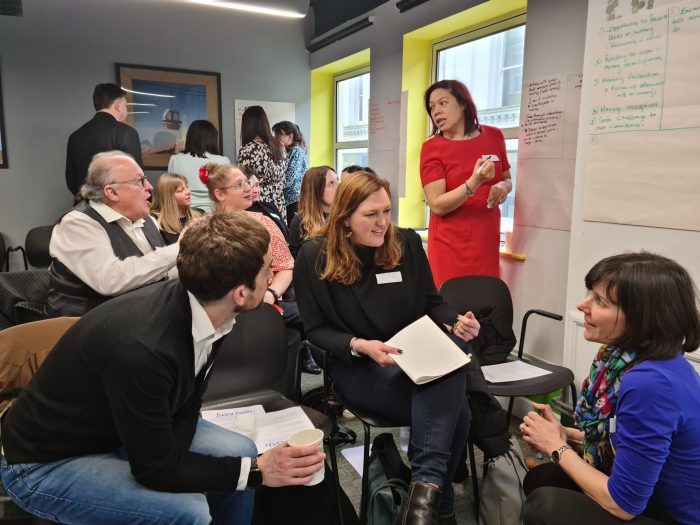 We also discovered that men become more likeable the more successful they are, but with women it's the opposite – which all means…
Unconscious bias is a problem. Especially in our increasingly important STEM workplaces where women are hugely underrepresented. More than that, where they are cited as twice as likely to want to leave as women in non-STEM professions. And the reason? Because unconscious bias means that workplaces, especially STEM workplaces, are often not geared towards women.
Diversity, inclusivity, equality.
Which is where Lisa's expertly coordinated practical workshop element came into its own. Here, everyone got stuck right in, challenging their own unconscious bias and looking for practical solutions to tackle this problem.
More information about the presentation will soon be available on our website. In the meantime, our key takeaway was to remember that this isn't a moral issue. Everyone has unconscious bias. However, we do all have a duty to challenge ourselves on this topic and to bring it into our awareness. Only through doing so will we find the practical solutions necessary to ensure gender parity.
Thank you also to Chamber for the opportunity to deliver this event in recognition of our status as Chamber's Charity of Choice 22/23.
And now to future events…
First up, the Isle of Man Graduate Fair 2023, is due to take place this Easter on Wednesday 12th April, 1-5pm. Love Tech is happy to announce we'll be there, along with a number of our fabulous STEM mentors who will attend on rota throughout the show.
Aimed at undergraduates, graduates and young professionals, the fair showcases career opportunities in the Isle of Man. If you, or someone else you know would love to learn more about STEM careers opportunities, please therefore come and find us!
For more information, check out our website and Facebook page. Also, the event is free, but please note you need to register to attend here:
Next up – our Cloud Coding event on Thursday 13th April at Ronaldsway Meteorological Office is now fully booked. We're also delighted to say that our Patron and STEM mentor, Lady Lorimer, will be coming along to the early session, which we're very much looking forward to.
Finally, we've just released tickets for another truly exciting event, 'Crew, not passengers.' This space themed, immersive experience in conjunction with ManSat and The Dome is due to take place on 11th May at The Dome in Ballakermeen Studio Theatre. It's aimed at children in years 7 & 8 and will feature a number of short films about why we all need to be crew, not passengers, of Planet Earth. Our free tickets are also now live – and we're anticipating they'll go quickly, so grab your child's soon!
And we'll end here, with a big thank you to Chamber once again for helping us in our own mission, to inspire and empower girls and young women in the Isle of Man to explore opportunities in STEM.
If you would love to help us on our journey, either by volunteering, becoming a 'women in STEM' mentor, or a sponsorship partner, we'd love to hear from you.
Get in touch here to find out more: Volunteer@lovetech.im
Love Tech Ltd is an Isle of Man registered charity no. 1293. Check out our website www.lovetech.im for more information.