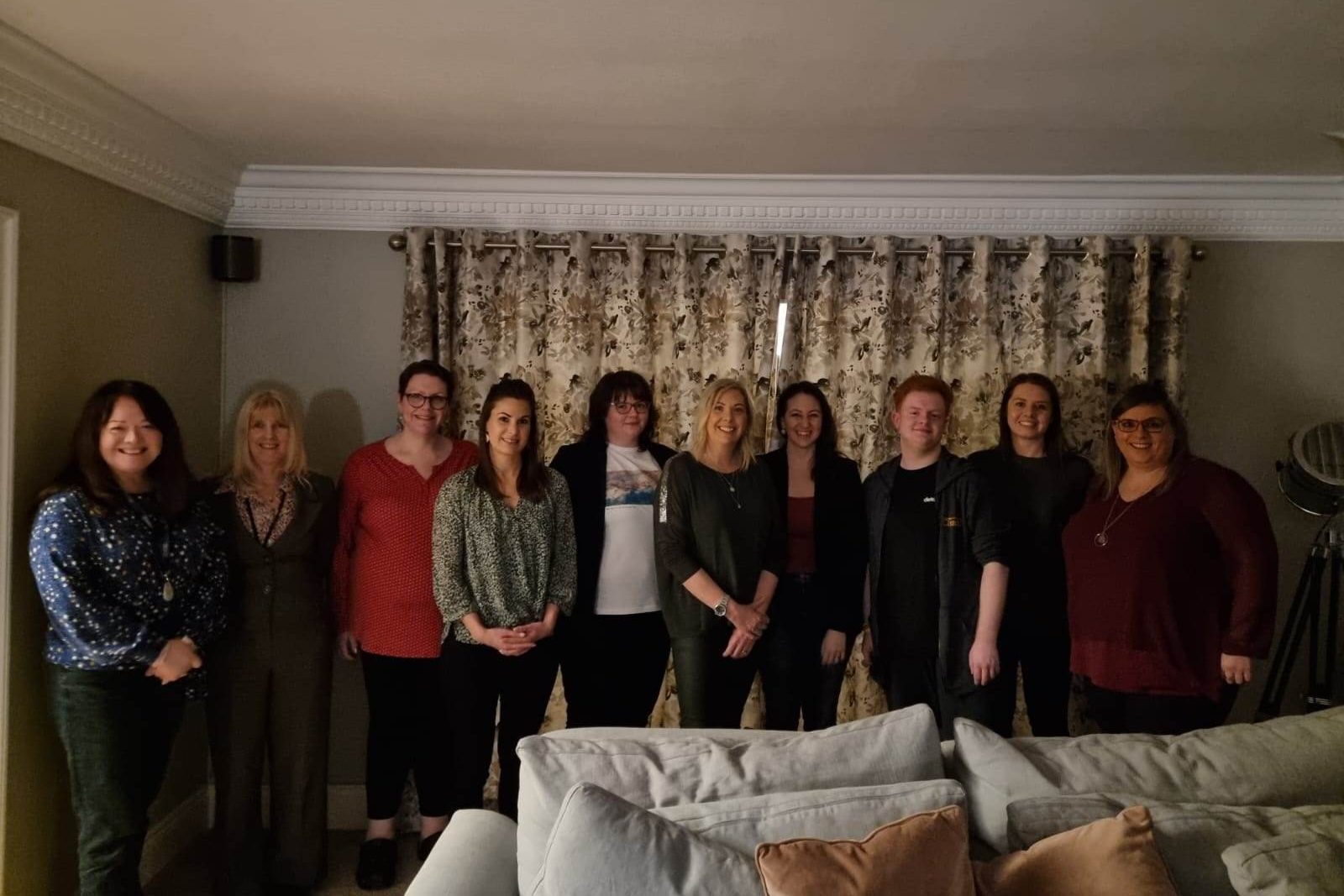 As impossible as it is to believe, we're a whole month into 2023! It's been cold, it's been dark (get outside at night and check out our amazing Manx Winter skies!). It's therefore been the perfect time to batten down the hatches and…  
Get planning!
This means Love Tech have spent the month busy behind the scenes. Committees and sub-committees have met and we're delighted to say plans are coming together.
Confirmed 2023 events so far therefore include two April dates – Love Tech x Met Office on the 13th and attendance at the Graduate Fair on April 12th.
In addition to this, following on from last year's popularity, we're looking forward to another Mat Sat space event! A cyber security panel discussion is in the pipeline too alongside a biosphere event. Our 'STEM books in schools' project is also on-going and we've still more plans to announce.
As well as the above, mentors and mentor access sessions continue to play an important role in our mission to 'Inspire and empower girls and young women to explore opportunities in STEM through events and mentorship in the Isle of Man.'
This month therefore saw us host our annual STEM mentor strategy session! Here's what committee member, Lisa Karran had to say about it.
"The Love Tech committee met with our mentors this month to discuss our strategy for the year and do some events planning. We see our mentors as having a key role in Love Tech's success through showing young people the types of STEM opportunities available in the Isle of Man right now. It was therefore wonderful to reconnect with them to discuss new ideas and new ways of going about things and we now have lots of ideas to go away and work on."
In other news, we've been making some important adjustments to our website. More information on this project coming soon, but the overall idea is to consolidate the site as an informative and valuable STEM resource.
As part of this we're looking to build on our video library and will soon be looking for a sponsor to support this important initiative. If you feel your organisation would love to help here, please get in touch by emailing us at support@lovetech.im
In addition to this, as well as sponsors, if you're looking for a cause to support, Love Tech are always on the lookout for volunteers and mentors who also want to live in a world where women and men have truly equal opportunities, representation and recognition in STEM.
Areas where you might like to get involved therefore include the following:
Becoming a STEM mentor, ambassador and role model in our Island's unique UNESCO biosphere community.
Educating and inspiring girls about STEM study and career opportunities.
Encouraging others to kindle and develop love for lifelong learning.
Helping us build a female-friendly tech community.
Lastly, thank you to everyone who follows our social pages. We've been working hard to maintain a strong social media presence and every like, share and comment really helps us maintain visibility. This is very much appreciated.
And of course, THANK YOU as always to Chamber of Commerce for all your support and for making us your 22/23 Charity of Choice!
Love Tech Ltd is an Isle of Man registered charity no. 1293. Check out our website www.lovetech.im for more information.