Introducing our fabulous patron, Lady Lorimer MBE!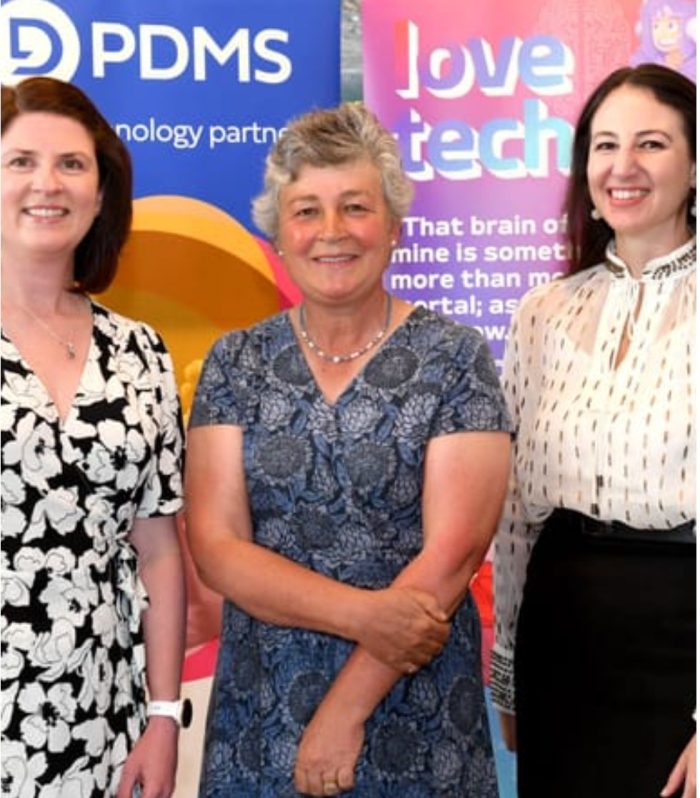 On Thursday, June 23rd (way back when it was still sunny!), Love Tech happily welcomed on board our fabulous patron, Lady Lorimer, MBE.
"I am delighted to have been invited to serve as patron of Love Tech, a local charity that recognises the importance to bring diverse perspectives to the fields of science, technology, engineering and mathematics in order to advance scientific progress and reverse skills shortages." Lady Lorimer.
With a background in science and technology, Lady Lorimer is ideal for the position. Since her appointment she has also been a fantastic source of support in our mission. This is to inspire and empower girls and women to explore STEM opportunities on the Isle of Man.
In particular, Lady Lorimer recently attended Sulby School as part of our STEM books in primary schools' initiative. We're presently rolling this PwC Isle of Man sponsored project out to all 33 of the Island's primary schools. Its goal is to give the children insight into local STEM careers, as well as to provide STEM related books for their libraries. (Thank you so much Bridge Bookshop for helping us source appropriate titles!).
It was therefore great to have Lady Lorimer talk about her own experiences in the STEM industries. Needless to say, the children were suitably enthralled!
At a time of global skills' shortages and when women are still hugely under-represented in these industries, Love Tech are delighted to have Lady Lorimer on our side. She's an excellent role model and her expertise will undoubtably strengthen our work alerting young people to the exciting career opportunities these fields can offer.
As well as this, Lady Lorimer is now also one of our mentors! You can therefore find out all about her and her exciting career background by clicking here.
Initially operating as a not-for-profit, Love Tech is now an Isle of Man registered charity (no. 1293). We have a brilliant team of 20+ local female business leaders and technologists. These are all volunteering their time to support and mentor young people to explore career opportunities in science, technology, engineering and maths (STEM). As well as this, we're Isle of Man Chamber of Commerce Charity of Choice 22/23. To find out more about us, please visit our website, www.lovetech.im