Mentors, gender equality and meteorology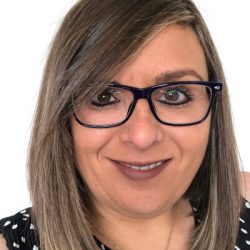 We've 'marched' through February, snowdrops and daffodils are breaking through and, at Love Tech, our upcoming events are also waiting to bloom!
In case you've missed it, the very first of these will take place on Tuesday, March 21st, 12:30-1.30pm, at Eagle Labs in conjunction with The Chamber of Commerce.
This fabulous opportunity came about in response to our status as Chamber's Charity of Choice 22/23. An invite was sent, head scratching ensued and, on the back of this, Love Tech committee member, Lisa Karran, has created a fabulous, practical workshop on gender equality.
Love Tech is a charity that aims to empower girls and women and, right now, gender equality is a hugely hot topic – and for good reason. Lisa therefore wants to stress that whatever your gender, if you want to educate yourself about why gender equality remains an issue, and learn how to navigate it successfully as professionals, this important workshop is for you.
Sign up is easy, just follow this link
In addition to this, if you've any budding meteorologists in the family, check out our fascinating Cloud Coding event.
A repeat of last year's successful visit, this is due to take place Thursday, April 13th, giving children in years 5 to 9 a unique opportunity to spend an hour hanging out in Ronaldsway Meteorological Office. Here, they'll learn all about the weather and the instruments and equipment used to measure it.
This is always a popular event, and one that has been made possible thanks to Love Tech mentor and meteorologist, Kirsty Pendlebury. A self-confessed 'weather geek,' Kirsty has worked at Ronaldsway Met Office since 2013. Her role is incredibly important as it requires her to give forecasts to a wide variety of customers including the aviators and mariners who operate in and around the Isle of Man.
Anyway, the event is free but tickets quickly 'evaporate.' To book your child's and to find out more, we therefore recommend you click here.
And, finally, whilst we're discussing gender equality and the importance of mentors, here's an insightful quote from Microsoft research on the subject:
"Girls who know a woman in STEM are more likely to feel empowered when they engage in STEM activities (61%), than those who don't know a woman in a STEM profession (41%).
The research goes on to explain how the average European girl loses interest in STEM by the age of 15.
Its conclusion, therefore, is that "The results provide an opportunity to leverage role models and increase their exposure, to ensure that classroom passion blossoms into careers."
The full research paper forms the basis of why Love Tech are so passionate about using mentors. You can also read more about it here.
Ultimately though, the question must be why is it so important to inspire women to explore STEM careers? And of course, the obvious answers revolve around diversity, inclusivity and equality.
In addition to this, however, in an ever-changing world, it pays to be mindful that technology is coming on in leaps and bounds. In fact, the US Bureau of Labor statistics predict that tech professionals will experience the highest growth in job numbers between now and 2030. This means that for gender equality to become a reality, we really can't afford to see our girls left behind!
Love Tech's mentorship and role-modelling programme therefore continues to be at the heart of our work in our mission to inspire and empower girls and women in the Isle of Man to explore opportunities in STEM.
If you're a woman working in STEM in the Isle of Man, we'd therefore love to hear from you. From simply having an inspirational presence on our website, to facilitating events or advising on career paths, the more mentors we have, the more impact we can make. You can also give as much or as little as you want.
Get in touch here to find out more: Volunteer@lovetech.im
And lastly, thank you as always to Chamber for everything they do, and to everyone for reading our February news – we hope it's put a much-needed Spring in your step! See you in March.
Love Tech Ltd is an Isle of Man registered charity no. 1293. Check out our website www.lovetech.im for more information.