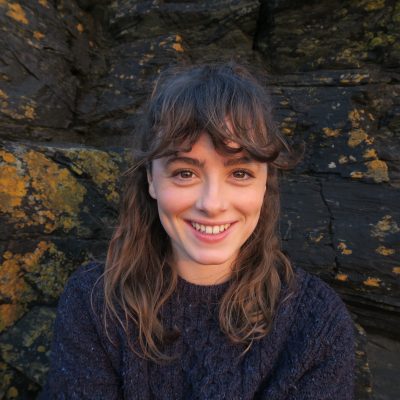 Mentor
Rowan Henthorn
Rowan is a Marine Scientist, ocean advocate and dive master who is passionate about the health of our oceans.
Background
Growing up on the Isle of Man, Rowan spent a lot of time in and around the sea, snorkeling with seals or gazing into rock pools. These early experiences created a passion for the ocean and led her to study to become a Marine Scientist
Life of a Marine Scientist
One of the amazing things about being a Marine Scientist and dive master is that Rowan has the opportunity to work all over the world, in all sorts of environments, from coral reefs to kelp forests. Recently, Rowan worked as a scientist on an expedition sailing from Hawaii to Vancouver across the Great Pacific Garbage Patch with 14 women.
The aim of the expedition was to bring attention to the issue of plastic pollution and encourage more young women to work in STEM sectors. Working in one of the most remote regions on earth, where your closest neighbours are the people in the international space station, was a real adventure and showed how even the most remote regions are affected by humans. Working all over the world means that Rowan witnesses many of the issues facing our oceans, such as plastic pollution and climate change. Being a Marine Scientist means that Rowan can help to find solutions to many of these issues.
What Rowan is working on
Rowan now works for the Isle of Man Government as an Ecosystem Officer, developing policies and plans to reduce plastic pollution on the Island, as well as promoting and developing our unique UNESCO Biosphere status. Rowan is excited to be a Love Tech Mentor and wants to inspire more young people to consider science, the environment and the many adventures it offers.